Calling all Seletar, Punggol, Sengkang, Ang Mo Kio residents and beyond! Watch the World Cup LIVE in Singapore near you at YOUNGS!
For Just $39* Per Person/Per Match, Get:
3 X Full Pints of Beer
Budweiser or Como Bere or 3-hour free flow of sodas & juices
1 x Snack
Nacho Chips or Herb-Salted Cashews
**Access to Viewing Garden
Watch the match LIVE on a large projector screen while seated under the stars in a unique outdoor viewing garden marquee
*Price excludes an online ticketing fee of $2.79 and 7% GST per package/pax.
Packages can be purchased at the door only on the day of, but will be priced at $46 (excluding GST, no online ticketing fee) and subject to availability.
Limited to only 56 packages per match.
**Access is on a per-match basis, with each package providing access to the space for
2.5 hours (group stage matches) and 3.5 hours (knockout stages).
Access to the viewing garden will be restricted only to those with a valid package purchased.
This package is non-refundable
YOUNGS Members – Get An Additional FREE Snack!
Sign Up For a FREE membership Now.
About The Viewing Garden
• 
Outdoor garden-like atmosphere
• 
Covered by a large transparent marquee
• 
Beer bar dedicated to you
• 
Intimate maximum capacity of 56 persons
Actual image of viewing garden on the right.
Tables and chairs will differ. Please refer to the seating layout image below for a more accurate depiction of the day's seating/table arrangements. 
DEALS EXCLUSIVE TO GUESTS AT THE VIEWING GARDEN DECK
$10 Full Pints All Night
Budweiser and Como Bere
$45 Corona Buckets All Night
Bucket of 5 bottles of Corona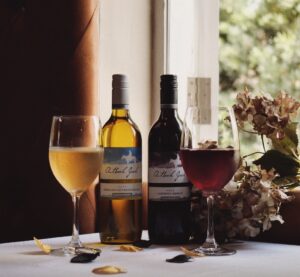 $10 Wines All Night
Glass of Casa Silva Cabernet Sauvignon, Casa Silva Chardonnay & Bersano D'Asti
Twin Bottle Promos All Night
2 x JW Black Label at $220
2 x Tanqueray 10 at $200
2 x Grey Goose at $235
All twin bottles incl. 8 mixers – sodas only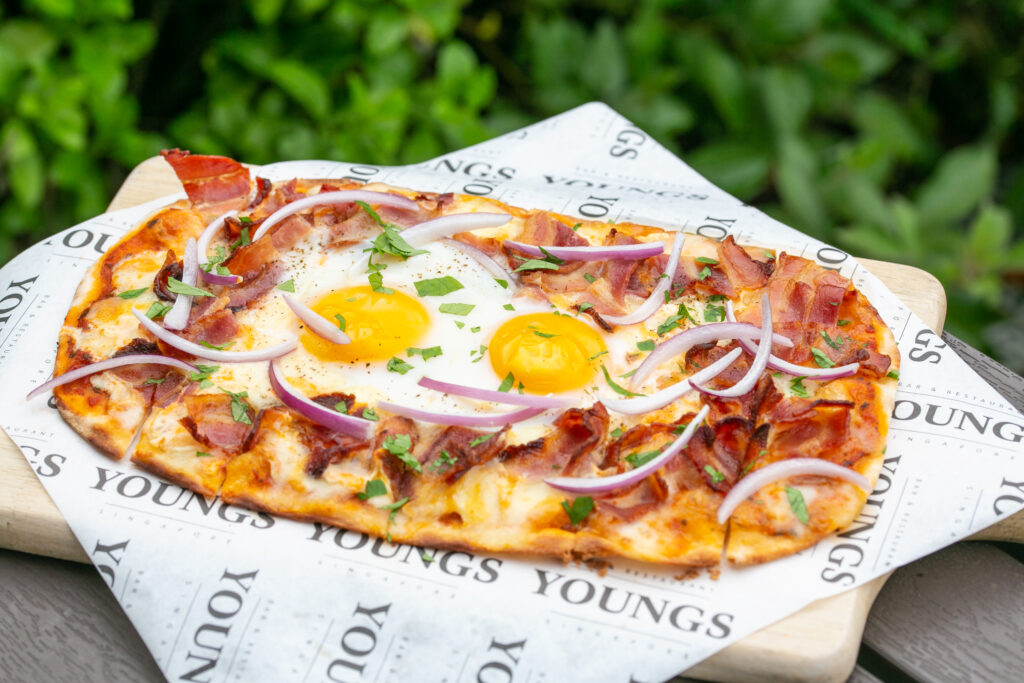 $15 Pizzas All Night
Bacon & Egg, Hawaiian, Spicy Pulled Pork, Sweet Shrimp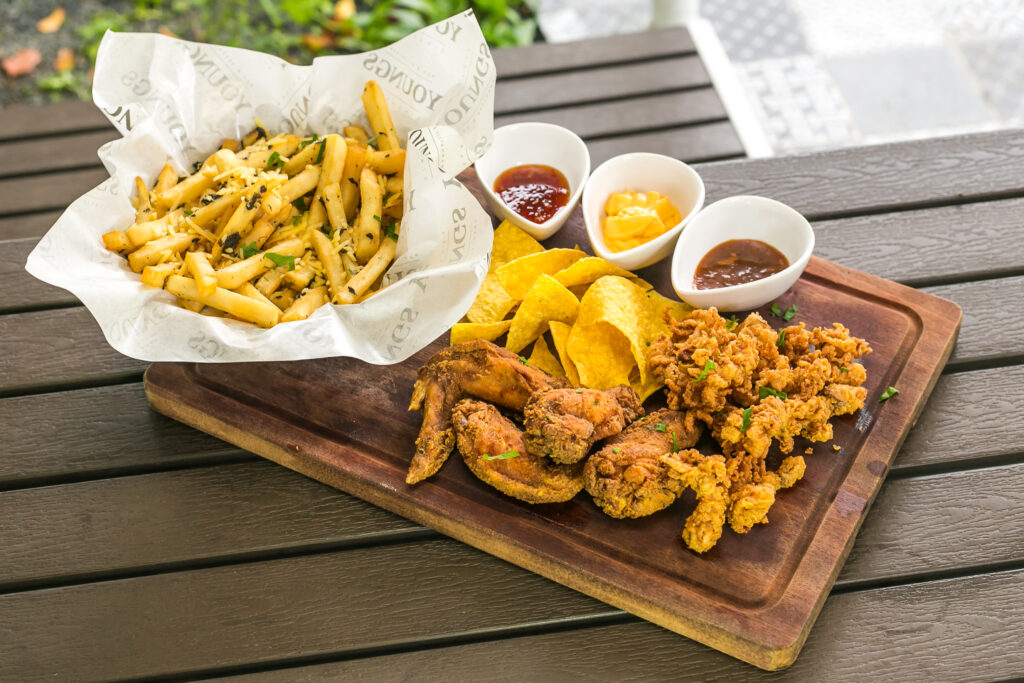 $12 Grubs All Night
Cajun Spiced Chicken Wings, Crispy Baby Squid, Fried Sweet Shrimps, Spicy Chilli Prawns, Whitebait
Prices exclude a 10% service charge and 7% GST